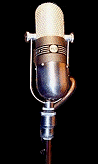 MUSIC TECHNOLOGY PRO AUDIO SALES AND CONSULTATION
DATA MUSIC SERVICES offers sales and consultation for numerous music technology and pro audio lines. Please call for quotes. Below are some of the many lines we sell. We are experts at design and provide cost effective solutions to your music technology requirements. Clients include Penn State University, University of South Carolina, Benedict College, University of Pittsburgh at Johnstown, WPSX TV, WPSU radio.

Digidesign - Pro Tools systems
MOTU - hardware and software
Sonar - sequencing/digital audio software
Edirol audio and video software and hardware
Sennheiser , EV, AKG, Shure, SPL, Earthworks,
Neumann, JBL, M-Audio, Event, Finale, Sibelius,
Cakewalk, Hhb, SKB, Tascam, Edirol..many many others.